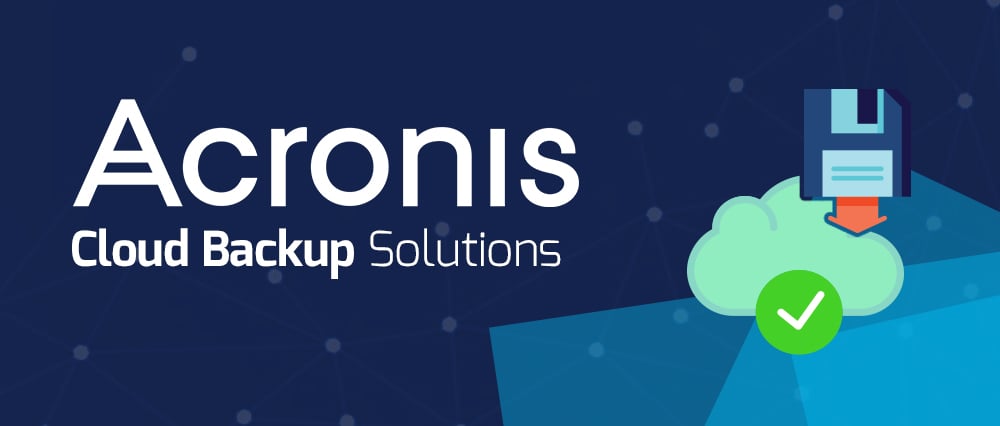 Whitehats is highly motivated and working with great potential towards cloud Services and solutions, added another star in their portfolio by offering world class Cloud Backup and Disaster recovery solution powered by Acronis. Whitehats Signed up as Authorized Cloud reseller in Dubai, UAE. As day by day technological changes and fastest growing markets, also increase the threats and data loss risks, Whitehats is now providing Acronis cloud backup solutions which provide greater security and eliminate the risks of losing data.
WHY ACRONIS BACKUP TO CLOUD?
Your organization's data and the associated back-up and maintenance costs are growing exponentially. Virtualization, Big Data, BYOD, cloud computing, and more stringent compliance regulations, including data tiering and longer backup life cycles, are adding to the problem – all making local and tape backups impractical. With 75% of organizations experiencing tape failure each year, you recognize the need for a dependable way to backup your physical and virtual systems – one that is flexible, cost-effective, and most importantly, reliable. 
BACKUP AND RECOVER ANY DATA, ANYWHERE, ANYTIME
Acronis Backup to Cloud, Volume Subscription provides safe, secure and scalable disaster recovery, data protection, and off-site backup of any data, anywhere, anytime. It is the ultimate complete, user-friendly all-in-one backup solution – you simply buy a subscription, select the storage size you need, and go! Powered by the Acronis AnyData Engine, Acronis Backup to Cloud lets you easily backup disks, partitions and files to secure Software-Defined Storage at a remote datacenter and quickly recover the data when needed.