Hardware Installation & Troubleshooting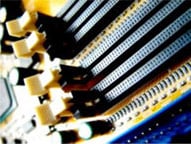 You plan to move to another office? You want to upgrade Hardware at some of your regional or subsidiary offices? You are having problems in proper running of your hardware because you had some lousy company to install that equipment? You are an offshore company that is looking for a local partner in the UAE? There is no need to worry because Whitehats has all the necessary experience to both install and troubleshoot problems in any piece of hardware.
Whitehats takes special care in providing our clients with a network installation from scratch to the point of up and running. Our expert IT professionals will provide you with services that are hard to find in our market rivals. Starting from cabling to operating status, each and every step of hardware installation is completed according to the desires of our customers. Our hardware installation services in Dubai are also available all around UAE better then other computer hardware and networking companies in dubai. We also provide clients with necessary information to make their choice for hardware easier according to their own requirements.
As our engineers have certification from all the major IT companies so they are capable of installing hardware from all vendors and can even install software in those devices according to your demand. Some of the big names that we deal in include
IBM
Lenovo
Dell
HP
Apple
Samsung
Apart from that we will be obliged to install equipment from any other vendor or manufacturer as well. Not only computer hardware installation but PC hardware troubleshooting is a part of operations at Whitehats. We can remove all kind of technical errors that are making it difficult for you to complete your office work. Just like installation, our skilled team of IT engineers has no restriction of hardware or software and they can take care of any troubleshooting no matter which kind of hardware or software you use.
Some of the occasions when you might need services for hardware troubleshooting include:
Change of RAM
Replacing of server Ports
Scanning problems
Dedicated portal of Whitehats enables our clients to talk directly to our IT engineers through a platform where your problem is even recorded for future reference as well. Security of any such communication is taken very seriously at Whitehats and you don't have to worry about leaking out of your IT problem to a rival in the market or to a hacker.
You need a company that can take care of your hardware installation and troubleshooting with complete professionalism and honesty. Whitehats serves its clients with similar work ethics.