Custom Software Development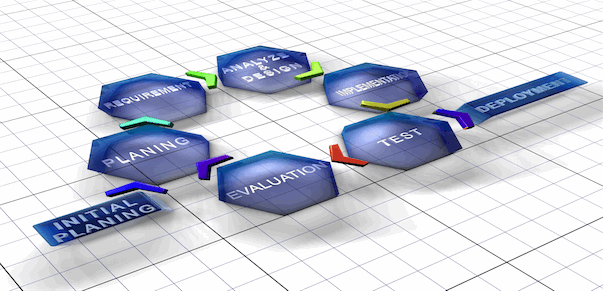 WhiteHats has been a dominant and a leading software development company since its inception and has been providing the best and most efficient services with full customer satisfaction. WhiteHats are totally goal actualized and devoted in giving the best to our customers and clients. To meet the organizations specific requirements and business objectives we specialize in bulk software development, special Programming Techniques and Technologies and data flow services. We at WhiteHats invest our energies in the best way possible towards custom software development and Programming Techniques. Our experiences are vast ranging from individuals to the world's largest networks and companies who are more than satisfied by the services and quality we provide at WhiteHats.
WHY CHOOSE WHITEHATS
We have the best teams and specialists who have a lot of experience of working with advanced system tools and who have a better understanding of the software engineering activities which are needed to transform the user's special requirements into software form. These include the activities, practices, methods and stylized transformations used to develop and maintain the software and its associated products. We follow rational and goal oriented practices that are necessary and sufficient for the successful completion of the project within the time limit. We have always been providing solutions that have yielded more than the customer's satisfaction and convenience.
AREA OF EXPERTISE
1)      Impressive and exceptional database solutions and Technologies.
2)      Development of several e-commerce systems and different portals.
3)      Scheduled software review and inspection processes.
4)      Continued improvement of software process and software reliability control.
5)      Positive reinforcement of our relationships with customer.
6)      Specialized Programming techniques and Wireless networking.
Technologies used at Whitehats are:
Operating Systems Linux (and other versions of Unix), Windows Vista / XP / 2003 Server / 2000 / NT / 9x, Windows Mobile, Mac OS
Languages Java™, .NET, C++, VB
Internet and WAP Technologies JSP, Servlets, ASP.NET, ASP, VBScript, XML, XSL, HTML, DHTML, WML, SSL, AJAX
Development Tools/ RAD Tools IDEA, Visual Studio, JBuilder, VisualAge, Delphi
Database Development and Data Base Engines MySQL, MS SQL Server, Access, Oracle, DB2
Application and Web Servers Tomcat, WebSphere, WebLogic, JBoss, IIS, Apache
Enterprise Technology J2EE
Distributed Technology COM, EJB, RMI, CORBA, DCOM, SOAP
Development Methodology Rational Unified Process, XP
Design/ Visual Modeling/ Data Modeling Tools Rational Rose, ERwin
Graphics/Web Design Adobe Photoshop, Illustrator, Corel Draw, Macromedia Director, Flash, Dreamweaver
We at WhiteHats strongly believe that quality and customer support are exclusive features of a good and friendly relation with our clients. We have a complete understanding of the dynamics of the quality of a software product and the organization responsible for delivering it. We have a large number of expert personnel who are constantly engaged in implementing the requirements and specified set of attributes and Technologies. Some of our personnel are involved in explicitly defining and rationalizing the project requirements. Other personnel are involved in performing control functions to make sure that no actions have a negative impact on the quality of the services which are being provided. We at WhiteHats bring the efforts and hard work of the many and the few and merge them together to achieve the ultimate goal within the specified time limit with the maximum quality. We have the best software quality programs (SQP) for structuring and controlling the product quality compartive to other software development companies dubai.
SOFTWARE QUALITY PROGRAM
The following are the objectives of our software quality program
1)      Establish, enforce and completely implement methodologies and processes to create, stabilize and operate the software.
2)      To establish requirements for the product quality.
3)      Rationally and logically designed procedures to evaluate the quality of a software product with the implementation of methodologies and Programming Techniques.
4)      Time limit for the project completion with the maximum quality.