Mobile Apps Development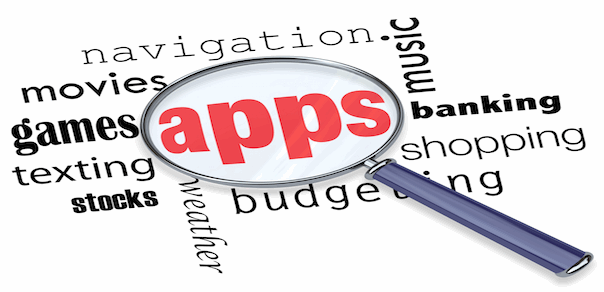 WhiteHats offers special solutions for Mobile apps development by working on the latest most updated mobile apps development technologies. We have command over different development tools, languages and technologies which are used for developing mobile applications. WhiteHats mobile app development dubai developers are experts in developing applications for iPhone/iPad (iOS), Android, Windows Media phone, Symbian and BlackBerry. We stand out from other mobile apps development solution provider because our team of dedicated developers uses the latest programming languages with creative skills and inspiration to give the best output to our clients.
Mobile platforms we develop applications for:
Android
BlackBerry
Java ME
iPhone/iPad (iOS)
Symbian
Windows Mobile Phone
We deal in following mobile apps categories:
Business software applications
Mobile client software
Media streaming applications
Personal information management applications
Mobile games
Enterprise applications
Productivity applications, utilities and solutions
Security apps
Internet applications
And all types of Iphone Apps development, IPad Apps development, Android App development and etc.
Mobile applications we develop:
Business, cash dealing, transfer of payments apps
News apps
Learning apps
Geological location/tracking apps
Marketing apps for advertising of products
Business applications for planning solution and management
Health apps
Communication and messaging apps
Music and video media applications
Games, leisure and mind-relaxing apps
Social apps
Blogging applications
Our team of mobile apps developer looks from different angles and target big ground to develop the best mobile apps for our clients. They are specialized in Iphone Apps development, IPad Apps development, Android App development which is commonly being used in today's world. Our developers have unique ideas and creativity to work on so that you can get the utmost benefits.
Our expertise in Mobile Apps Development area:
Modified GUI with extremely multifarious graphic designs
Porting web based applications to mobile platform
Bulk data transmission amid both the server side and client side, administration and operations
Access remote based server through internet services
Secure means of communication
Local rooted database work flow (SQLite)
Strict level of requirements for User Interface routing, server contact, and information processing
Cross-platform app development
Media Player incorporation for video/audio content streaming
Mobile Apps Development via typical styles like MVC
Apps compatible with all interfaces, themes and global languages
Incorporation with mobile services like SMS delivery, Call processing, Email contact, Phonebook list, Calendar  and other utilities
Incorporating with 3rd-party apps services like Youtube, Facebook, Google maps, twitter and etc.
API's for platform services, multimedia streaming of apps, location based services, safety and trusted connection services
Mobile apps development languages we have command over:
CSS, HTML, XHTML, DHTML
XML, Java Scripting, AJAX
MVC Architecture
C++, C#.Net, Objective-C, Java
MS SQL Server CE, SQLite
HTTP, SOAP, REST, JSON
MIDP and CLDC structure
WhiteHats has a creative team of mobile apps developers who give their best to meet the requirements of our clients. WhiteHats bring the most reliable and affordable mobile apps development solutions by developing mobile applications that are compatible on all platforms.