Mobile Worker Solutions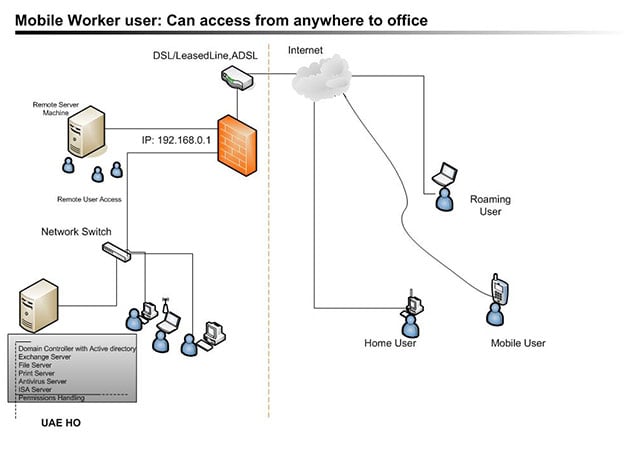 Your line of work requires a lot of travelling but you still want to have a connection with your office network? There are several employees of yours who are attached to field operations but they are also needed to have a linkup to the IT equipment and network of their office? You find it hard to incorporate field operations and networking needs? Mobile Worker solutions from Whitehats are actually what you are looking for.
Unlike normal VPN (Virtual Private Network) which only provides connectivity among fixed sites, mobile worker solutions from Whitehats allows to connect with IT equipment of an office even from a remote site. It gives you a virtual presence in your office and authority to make use of the hardware of your office. All the resources like printer, scanners, file sharing, email inbox, software and utility apps will be at your disposal.
Below is the kind of support you can enjoy with the help of Mobile Worker solutions
Legacy Applications
Private Cloud services
Laptop Support (Windows, Mac OS)
Smartphones (Samsung, iPhone, Blackberry)
Using the Mobile worker solutions form Whitehats, both employees and partners of a company can access several services of their offices like ERP and files from field or some distant location. With our expertise of working with all kind of hardware and software, it doesn't matter that which device is being used to access VPN of the office. It can be a home based user on its laptop, a travelling executive on his/her smartphone or even a field agent on his/her tablet. Our Mobile worker solution allows access coupled with security protocols as well so that along with connectivity, safety of your data and network resources is ensured.
Trust Whitehats to enter the world of efficient working environment where distance from office is no more a hurdle in progress of your company.