Whitehats Celebrates 10th Anniversary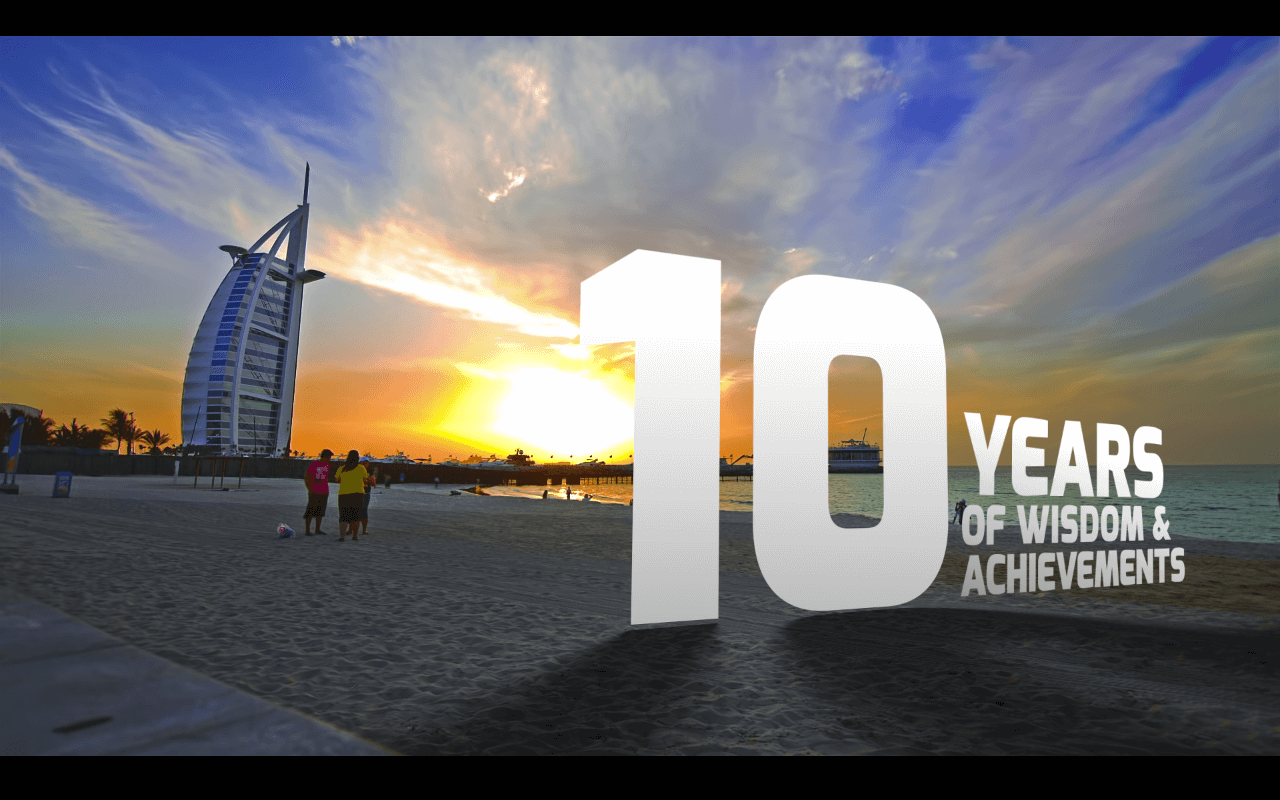 "From a humble beginning to realizing a dream."
a Journey of Innovation, success, and growth.
Dubai, UAE, March 10, 2017, Whitehats LLC," a member of "Pharaon Group of Companies, " one of the UAE`s leading and fastest growing IT service provider achieves the remarkable milestone of 10 years in business. A humble beginning as a small company, Whitehats has grown to become a top choice for businesses in the region. The company has vigorously expanded its portfolio in recent years from IT support services to other segments of Managed IT and Cloud services. With extraordinary reference on managed services market, the company has severed 100s of businesses over the years. The company attributes its success to its excellent quality of services and innovative solutions that have perfectly modeled to the customer requirements achieving 30% growth in recent years.
The company continued its tradition of introducing new, better and improved services and solution in last one year.
Here are some highlights of achievements in the last one year.
2016 has been a momentous year of growth for Whitehats, as the company signed two major agreements with renowned IT vendors and service providers. The first was Microsoft where Whitehats became CSP tier-1 partner. With this status, the company is now authorized to offer Microsoft Office 365 and Azure based computing, networking and storage services. The Second was a cloud service provider agreement with Acronis, a global leader in cloud data backup and recovery solutions. By provision of this agreement, the company became the exclusive authorized partner for the range of Acronis Cloud products for customers & reseller partners in the MENA region.
To address the growing security related concerns of the customers, Whitehats has improved its Asterisk-based PBX solutions by introducing new more advanced security and encryption features in it.
Whitehats Cloud Based CRM solutions continue to gain popularity among Small and Medium Enterprises and were upgraded to the next level of performance through improved functionality and operations.
The company has also made an effort to address the growing demand for enterprise data storage by introducing new cost-effective storage solutions for SMEs.
Moreover, Whitehat`s client base for IT contracts continue to grow last year, While the company had 100s of successful deployments of its cloud solutions in companies from different sectors like financial services, construction, healthcare, and education.
Whitehats believes demand for its Cloud CRM, Backup and Security solutions will continue to grow in future. Therefore the prime focus will be to expand the portfolio of services with some exciting new products to enhance its ability to serve growing market of IT security and cloud computing. Over the next year, The Company will be launching Cloud Based SIEM solutions while further improving its network security, penetration testing, and security risk assessment services. Whitehats has also planned to improve its IT support services to make it more accessible, responsive, secure and available.
This is very exciting time for me personally. Since our first day in business till today Whitehats has experienced significant growth year on year in turnover, customer satisfaction, market share and the number of the employees. Although we have faced ever-increasing competition in the market but together with dedicated team and portfolio of reliable services, we kept growing more and more every day. This success owes to huge efforts of our passionate employees who always strived for excellence, quality and the to perform best of their abilities. We highly value the past 10 years' experience and look forward to the future. We will keep on adding new and more exciting products and services to our portfolio while maintaining the current pace of growth, said Mr. Rizwan Sabir, General Manager at Whitehats, Dubai, UAE
On the occasion of 10th anniversary, Whitehats is offering big discounts on its core "services and solutions" for the clients who sign up from now until the end of March 2017.
Whitehats has extensive expertise in providing following services and solutions.
Network, IT & Server infrastructure implementation and Support Solutions

Cloud Solutions

Data Backup Solutions

Web Design, development, and Digital Marketing Solutions

Security Solutions

Voice Solutions.