Annual IT Support Contracts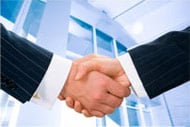 You don't want to be bothered by the downtime of servers or IT equipment in your office? You are looking for an opportunity to relieve you of headache of successive halts? You want a company that takes responsibility of delivering quality performance very seriously? You are a startup, who wants to compete with multi-national companies and don't want to be left behind because of continuous errors appearing in your IT devices? Whitehats Annual Maintenance Contracts (AMC) for IT support is an answer for all your problems.
An IT based company at Dubai, Whitehats fully understands the need for effective IT equipment and its importance for success of a company or business. Our IT maintenance contract entitles our clients with an exclusive service provided by the aces of IT support.
Protection is provided to your business interests by our qualified professionals who make sure that all your networks and IT equipment is operating fine and dandy. We cover maintenance of devices like
PC
Servers
Printers
Scanners
Laptops
Network Routers & Switches
An AMC ensures that you have a team of professionals at your disposal all the time so that you are least bothered while facing problems with your IT equipment. On a distance of a single call lies your very own IT engineer who'll be obliged by helping you as earliest and efficiently as possible. Our AMC also offer regular visits of our IT engineers to your office. These visits are basically of 2 types
Incident based Support
Preventive Maintenance Visits
Client can choose on whatever basis he wants such visits from our IT professionals.
It is worth mentioning that AMC from Whitehats for IT support comes with an advantage that we have expertise to handle all kind of hardware and software. So no matter which vendor or manufacturer you prefer Whitehats will be there to provide its IT support services without any problem.
Our Annual IT Contract includes
Asset Management
On-site IT Support
12 preventive maintenance visits
Unlimited Service calls
Quick Response Time
Response time that Whitehats Dubai IT Company offer for its clients mainly depends on the time when an emergency service call is received.
4 hours response time in Dubai
8 hours response time
NBD (Next business Day)