Virtual 24x7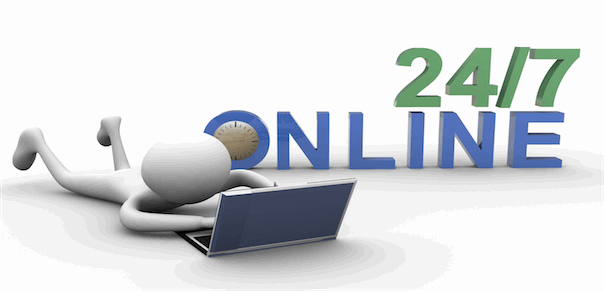 Virtual support is not good until it is provided fully. All services provided, needs assistance and there is no particular time when the client demands help.  The client should not have to wait for a specific time to get virtual support thus Whitehat's virtual support is not limited to specific hours or timings. We serve you 24 hours.
We did some research work in the market that many companies are providing the virtual support at specific timings only. Due to this, clients have to wait for those specific hours, especially the clients from other zones whose GMT differs. We explore that what are the constraints of this service and then finally decided to serve our clients with 24×7 live support so that they do not have to face any kind of trouble.
The live chat support service which adds confidence in you, if you have any kind of trouble you need not worry. We will resolve the issues by saving your time and money. There is a live chat option available on our website and you can avail it whenever you need. Some people think that language will be the issue and they will not be able to convey the problem easily. This issue will also be resolved, we will provide option to select the language of your choice and then chat with our representatives.
There is a dedicated live chat support operator team and their members will be chatting with you. They will learn about your issue, queries and provide the easiest possible solution. All the assistants will be able to chat in English. If you want to chat in any other language, then request for it or use the translate option. The response will be quick and to the point. All the team members will chat formally.
Our assistants are highly qualified and all of them have the proper training of business communication. No one will chat with you by showing the aggressive attitude. The point which he will want to convey, read carefully. No personal or sexual issues will be discussed or asked about. Our assistant will not abuse any client or will never make fun of him. The client will not be discouraged and he will be respected in all ways because we hire only dedicated virtual assistants who will help you organize your things and your problems.
All kinds of solutions or services offered by Whitehats will be supported by our dedicated virtual assistants. There are two divisions; Sales assistants and the tech assistants. Click on the relevant option and start chatting with our representative, the member of dedicated live chat support operator team.
If any customer is not feeling comfortable chatting, you can simply say to our assistant and quit chatting. We will not mind, will always provide you better and quality service. The mailing service is also available. On the site all the contact information is given. One can call us, mail us or use the live chat support service.