Virtual Teams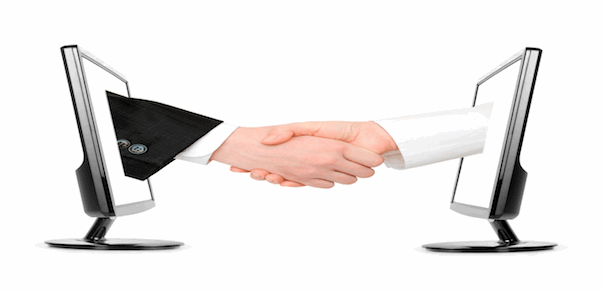 Providing best and reliable solutions is the first and foremost responsibility of Whitehats. We believe in client's satisfaction and ease; that's why we also offer virtual solutions. For this purpose, there are virtual teams of Whitehats offering several solutions you are worried about in a specialized way.
In this fast growing village, Virtual solutions are more dependable than people think, In this case there are no limitations if we talk about skills. There are many virtual techies who work for us and they are incredibly talented. You can pay a fixed monthly fee for our services.. Talking about reliability, then people do not like to render the virtual services, but Whitehats virtual teams are honest and dedicated. They will never let you down and will provide you consistently better services.
The Virtual techies provide assistance according to your time zone whether you work in US or UK; they will be providing you services according to the time when you want. They won't be present there but you will be getting all what you require in your time flexibility. They try idealizing the visualizations of the client as we all believe that the client should get the logical results which he expects. For this we test the capabilities of our techies on that high level.
We want to think out of the box and move towards virtual services as these services are cost effective and efficient. One can get excellent results by sitting at home and for this we have dedicated development teams which will work sensibly on your demands. We can understand the importance of your time and money that is why the expert and dedicated design teams are working under Whitehats.
Whitehats dedicated design teams and the dedicated development teams; work for the clients in a way that they will be working on your projects with focus like they are hired by you. You don't need to pay for their Visa cost and other benefits which you have to give to normal employees this will save your lot of annual cost They are called virtual because they will be working for your company and communicating with you and your client continuously  just as in your company employee  via various electronic communication modes. This way you can run your complete company operations by sitting at home,  they won't be having face-to-face interactions with you or will be present in your office but still they will be your dedicated design and development virtual teams. They will:
They will
Assist you
Provide quality services
Good communication
Time Zone Flexibility
There are many competitors, then why should the person choose Whitehats services? There should be something different from ordinary ones and it will be! We implement what we say. One of the most important things is the transparency between the company and client relation. There is nothing hidden, no harsh policies or extra charges. There will be no false agreements or deceiving. Straightforward working is focused instead of misleading the people because the trust of our client on us is very precious. We take client focused decision.