IT Setup/Infrastructure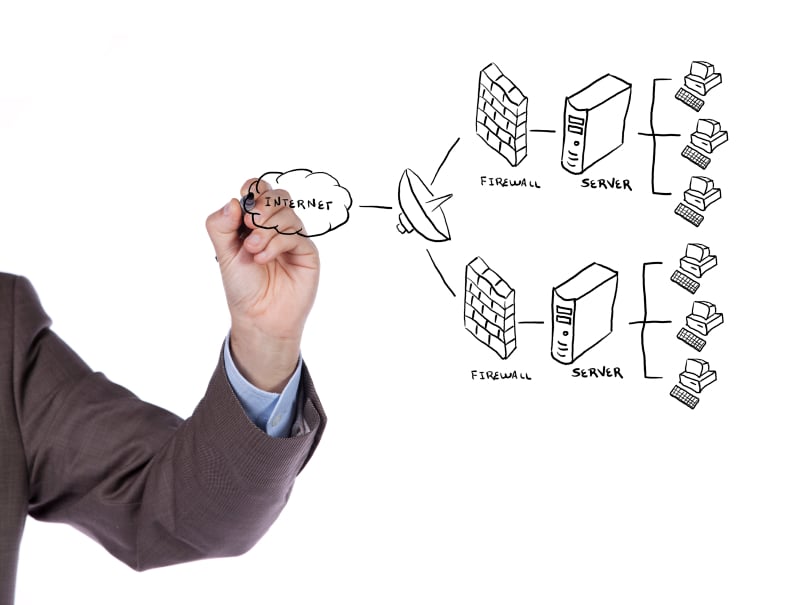 You want to install a new IT setup at your office or you are looking for some aces to revamp your network equipment with some state-of-the-art hardware? You have just envisaged plans to boost up IT setup in your company and you want it to be mounted with utmost perfection? Whitehats has the right amount of experience and qualified team of IT engineers to take care of such services.
Our IT engineers will install your networking and IT equipment from scratch. We have special exeperince in
Structured Cabling
   Voice Cabling
   Data Cabling
Server Room Setup
   Server Rack
   Servers
VoIP
   Hybrid PBX
   IP PBX
Apart from up and running equipment & network, you also get support and maintenance services form Whitehats. We believe that right amount of network hardware and its installation with precision, serves core to the operation of any company who relies on IT based equipment. You don't want to be bothered on daily basis because one fault or another just because at the time of installation, you had some guys who didn't have enough experience. Our team of expert engineers makes sure that all the networking devices, data cabling and hardware infrastructure is fitted and running properly according to the demands of our clients.
Whitehats (it infrastructure services companies in dubai) professionals always make sure that every switch, server, router and even the small hook holding your cable is installed in a manner which is professional and impeccable. We completely understand that installation of such equipment is not only costly for our customers but also the kind complexities involved in the process. This makes us to double-check our performance and provide a service which only increases trust of our client on our operating abilities.
At Whitehats, satisfaction of our clients is taken very seriously and we leave no stone unturned to deliver them with best possible services.