Whitehats IT support App rekindles the IT sector amidst COVID-19 worries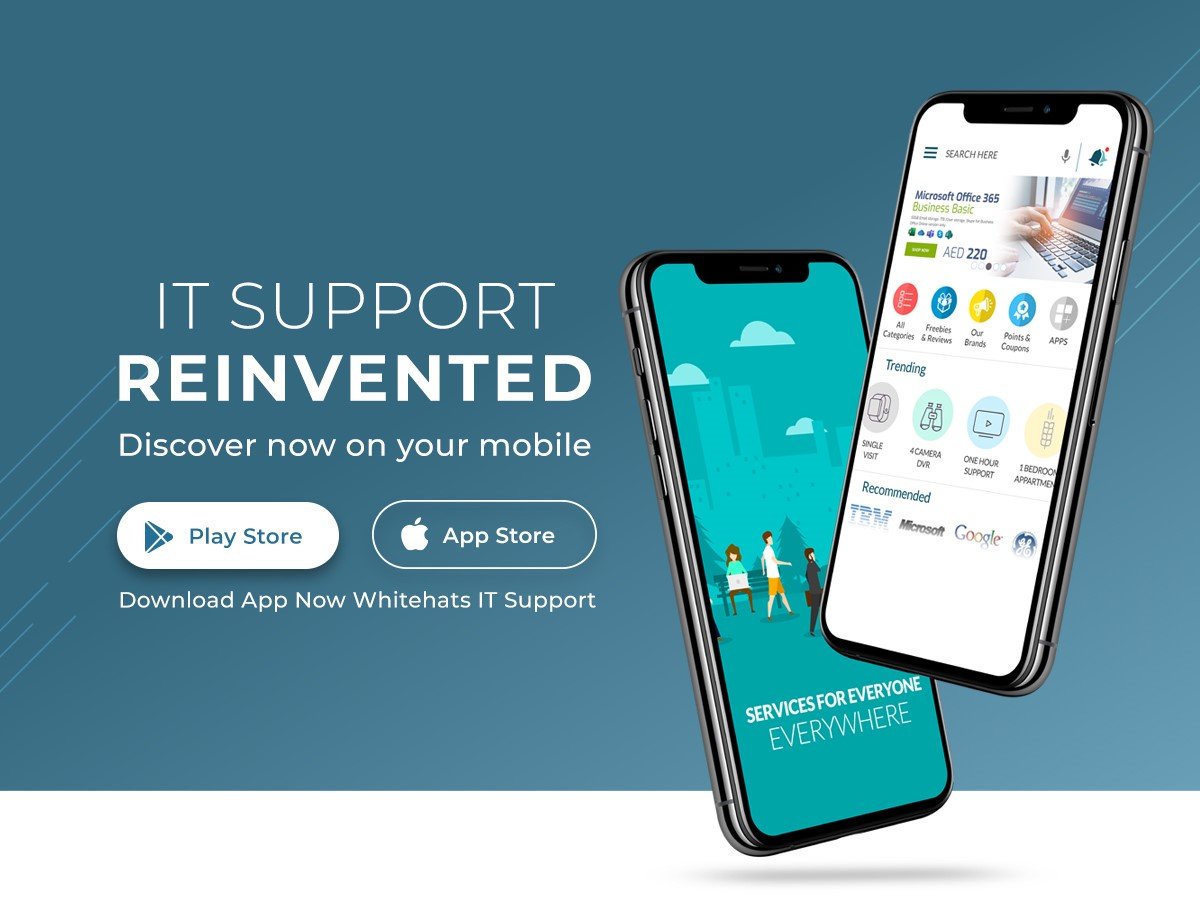 Dubai, UAE- 29th, June,2020, UAE has been hit hard by the COVID-19 pandemic with active cases peaking at nearly 17000 on 8th June. However, with the recent flattening of the curve and easing lockdown, an innovation has breathed fresh air into the IT services industry.
Shifting to digital has been imperative these days given that the pandemic has rendered physical workspaces unusable. Whitehats aims to capitalize on this opportunity by providing end to end solutions for all their clients, whether they are struggling startups or multinational corporations. This will be done through a holistic solution that will enable businesses to be digitally competitive and agile in the new work era that is coming up.
Whitehats proudly announces the launch of the "Whitehats IT support" app. We aim to strengthen the connection with our customers through prompt delivery of remote IT support. Mr. Rizwan Sabir, General Manager at Whitehats, says, "We want to ensure that your IT infrastructure is the least of your worries as your business stabilizes during this economic slowdown."
The "Whitehats IT support" app is the first solution in the UAE market that provides the convenience of setting up both a business and a personal profile. Custom service packages, wide choice of service representatives and live tracking of service engineers are customer favorites. From generating a service request to problem resolution, we ensure maximum transparency for our clients.
As a first of its kind, this app will drive the UAE IT sector towards the 'new normal'.
"We believe that this is the beginning of an easily monitored virtual work network. There will be a sharp decline in physical workforce needed as we move forward." says Mr. Rizwan Sabir.
Key app features include:
•
Social media integrated login
•
Flexible service bookings with postponement/cancellation period
•
Live service staff tracking
•
Helpdesk and Feedback for instant queries and reviews
•
Simultaneous Personal and Business account support
•
Discounts on popular Office 365 and G-Suite packages
•
UI optimized for few taps and speedy service delivery
About Whitehats
Whitehats LLC, a member company of Pharaon Group of Companies, is a leading Managed IT Support and solutions provider in the GCC. It was founded in Dubai in 2007 and offers an extensive range of IT Solutions & IT Support Services, Annual Maintenance contracts to small-medium enterprises as well as large corporations. It specializes in managed IT, cloud services like Azure, Google. Over the years, it has become a top choice for remote & Physical IT support since it has been an authorized service provider for Microsoft Azure, Amazon Web services and Google Cloud. Therefore, its clients have been able to rapidly adopt cloud technology.