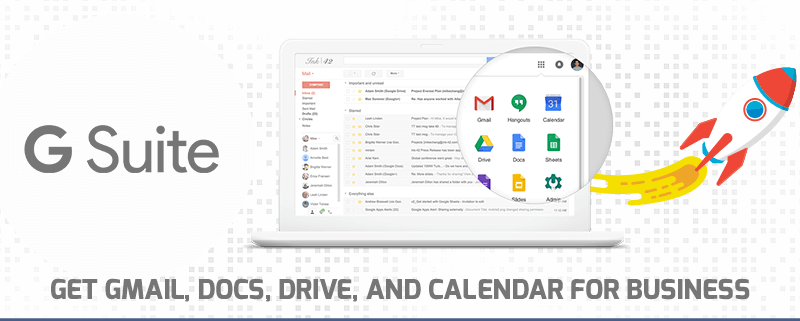 G Suite from G-cloud is set of cloud-based productivity applications that were formerly known as Google Apps for Business, Google Apps for Work and Google Apps for Your Domain). It has new intelligent apps to help further improve your productivity. With over 5 million business customers worldwide G Suite has become one of the most popular tools to improve employees productivity through better collaboration. It`s cloud-enabled product. Therefore you never have to worry about installing updates, and there is no additional hardware required to run these services that mean reduced overall IT costs with complexity. These apps include Hangouts, Calendar, Drive, and GVault, personalized email address, Drive auditing, and reporting, among others. Although most of these apps are available freely for users, G Suite editions come with few additional features such as unlimited cloud storage, customized security configuration that allows you to configure privacy and security settings according to the needs of an organization. The idea is to integrate the whole experience, getting people together in a more creative and meaningful way. The mentality of silos has long become obsolete where a more connected approach to work and team contribution is fast taking shape.
As Google Apps for Business Reseller partner, Whitehats is Authorized to offer G Suite and end to end G suite integration service. When you buy Google Apps from us, you will be assured to prompt phone and email support from experienced Google Apps Professionals.
Whitehats specializes in Migrations of existing infrastructure to Google Apps for business support, particularly in the middle east .AE domains. Our IT engineers work hard to make your transition to Gsuite as seamless as possible with minimal disruption.