Structured Cabling
As communication networks are becoming more complex - as organizations are becoming more dependent on computer networks and as the need for faster access to information is growing – cabling system is the most important element that lays the foundation of the high-performance network.
It is not uncommon to hear from IT administrators that network is down due to some or the other reason. In many cases, inferior cabling systems are responsible for this downtime. The installation of "standard compliant" cabling system can significantly reduce much of this problem. Another important point to consider is that structured cabling system not only "outlive" other components of network system but only account for less than five percent all costs associated with it.
 The structured cabling is what we need to contend with needs of telephone and data communication today and in future. It is a systematic approach that can handle entire cabling system for all types of traffic like voice, video, data, etc.  If you want to create a network that supports adaptability, flexibility, and longevity then you will have to start with structured cabling.
Structured Cabling provides universal system/mechanism
That supports Digital and Analogue Transmission.
For telecommunication outlets installation for current and future needs.
For the use of data cables in 4 twisted pairs and Fiber optics when long term technical service life is expected.
When reliable connectivity is critical for company`s data today business operations.
For maximizing data rates by applying engineering design rules and methodologies.
---

To design high-performance computer networks through structured cabling, the entire infrastructure is divided manageable blocks. All cables originate from different work locations are easily identifiable due to simple labeling and coloring scheme.
One of the most important reasons why structured cabling can be helpful is that enterprise computer networks are subject to change to adopt future changes in demand and requirements of services. Therefore, cabling architecture should be flexible enough to support those changes with minimal inconvenience. The Central Administrative Panel makes it easy to do changes, moves, and additions. Changes can be adopted through simple "switch over" of patch cords.
Structured cabling has following benefits.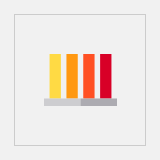 Consistency

It offers consistency across entire network as it offers same cabling system of all types of traffic like data, voice, and video.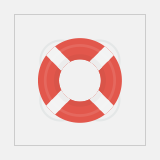 Multivendor Support

It is a standardized cabling system that supports applications and hardware from different vendors.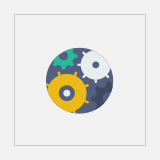 Easy and simple to make changes/additions

With structured cabling, any changes to the network including adding, movement or implements are simple, quick and easy.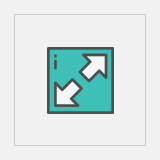 Highly scalable for future upgrades

Structured cabling is a system that provides network scalability for future upgrades.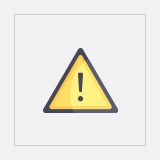 Simplified Troubleshooting

Your network will be less prone to the problem and will not result in downtime of the entire network. The system makes it a lot easier to identify and troubleshoot network problems.
Structured Cabling Subsystems.
The universally accepted standard ANSI/TIA/EIA-568 specifies the minimum requirements for structured cabling. The standard also divides it into six functional subsystems.
The Entrance Facility

It is the point from where outside cables are connected to internal organization`s network. It is the demarcation of a point from where external telecommunication network ends, and organization`s own network starts. The facility may involve cables, connecting hardware and protection devices.
The Equipment Room

It acts as main distribution frame for organization`s internal network backbone cabling. it has telephone systems, power protection devices, UPS (uninterrupted power supply) Local Area Network (LAN) equipment like bridges, routers, switches, and hubs), and any file servers or data processing equipment.
The Backbone Cabling

This subsystem provides interconnection facility of different components of a network, for example, it connects equipment room, entrance facility, and telecommunication closets. It includes backbone cables, cross connects, and patch cords, cross connection jumpers, etc. The backbone may be used for connecting closets with in or other buildings.
The Horizontal Cabling

It consists of physical media that connects outlets to closets. You can use various types of cables that can support horizontal distribution. However, each of such cables has their own requirements and limitations.
Telecommunication rooms or enclosures

It is the point of the network where backbone cables connect with horizontal cables.
Work Area Components

This component of structured cabling where backbone cabling is connected to computer users or organization`s employee's outlets.
Different Types of Cables used in Structured Cabling
Structured cabling system is defined based on transmission speed and bandwidth.

Category 5e
In plain words, it is Category 5 cable`s enhanced version. It is capable of handling the gigabyte traffic that simple Cat 5 cannot do. With bandwidth up to 100MHZ, it can be used for the maximum length of 100 meters. It is the most commonly used cable type in structured cabling.

Category 6
It is a standardized twisted pair cable type that is used for structured cabling. it is 23 gauges cable with backward compatibility to Cat5, 5e, and Cat 3 cable standards. In comparison with Cat 5 and Cat 5e, it offers better performance regarding speed and quality. It supports 1 Gigabit/sec speed.

Category 6A
It is also 23 gauge and is thicker than Cat 6 and Cat 5 cables. This thickness is due to the tighter winding of cables inside it that create more copper per inch. This type of cable supports 10 Gigabit/Sec of the data rate for up to 100 meters. It also performs better regarding reduced cross talks and noise. It is a good choice for the people who want to future proof their networks without much increase in costs.