Why the iPhone`s Face ID is not a good way to secure your data?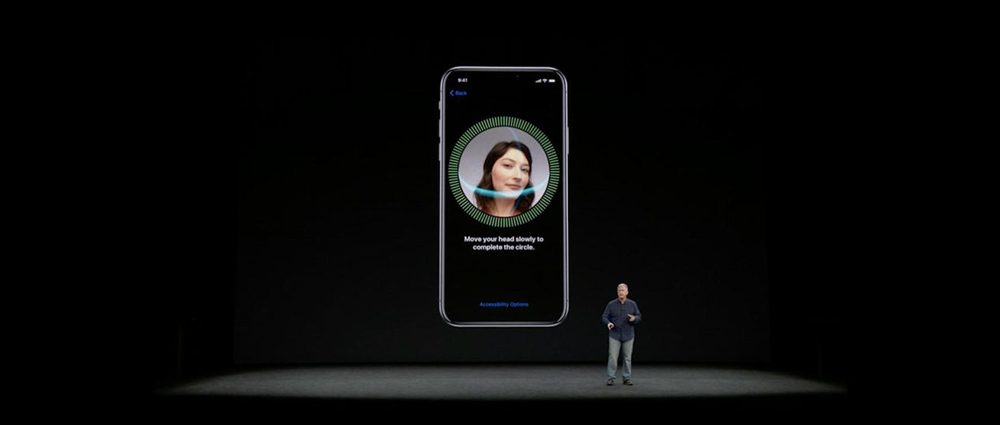 With recently released entirely new Apple iPhone lineup that no longer have home button, making iPhone id a thing of the past, your face is now the key that unlocks your iPhone X , iPhone XS, and iPhone XS Max
It is one of the most discussed features of iPhone X series is its face ID that can be used to unlock the phone. Although face recognition technology has been in use for quite a sometimes, however, it is largely considered not matured enough and error free to be used at such large scale. It has potential to become a popular technology because it offers easiest and quickest way to verify your identity.
Many experts in machine learning and computer vision from world-leading research groups suggest not to trust on iPhone`s face verification. The technology used by Apple is already in use by Police, border control, and high street shops etc. The question here is how much we can trust on this type of technology and are we comfortable while living in a society where face is always being tracked?
How does today's Best known Face recognition technology work?
Best known face recognition technology available today is developed on artificial intelligence (deep learning) based algorithms. This technology works by trawling billions of images online and use them to train an algorithm that is inspired by our brain neurons known as a deep neural network. The algorithm has the ability to slowly learn to extract different features that are relevant to your identity. These features include the position of nose, gaps between eyes etc. the more images this deep learning algorithm the better it becomes. When your Face come into the camera it starts working, however, iPhone X, XR,XS and XMax seems to have a 3D camera that will still work in case your face is tilted away from the screen rather than being straight. Then in case, enough face features are matched it unlocks the phone. According to Apple sources, there is only one in million chance that random person from the population will be able to unlock it.
How It works in the Real world.
When Apple talks about one in a million chance of being random person unlocking your phone then they are just talking about one type of error. But what about if your phone refuses to recognize you and does not let you in.? Researchers at Michigan State University reveal that in biometrics if one type of error goes down, another type of errors goes up. Under perfect conditions, light, still camera the face recognition still has overall 5% error rate that shows higher risk of failing to unlock your phone or even under worse circumstances unlocking it for the wrong person. That`s why when demonstrated on stage last year Apple`s "Craig Federighi" failed to unlock his iPhone device initially.
Although you might feel comfortable using this technology as the password you might be putting a lot of your information on a stake. Many applications like Apple Pay and Android Pay allows you to flash your phone instead of credit card, therefore theoretically anyone having access to your phone can make use it for the transaction. While iPhone X series will allow users to use face to authorize transaction instead of PIN or password in the same way we need to know what level of security face recognition technology can provide.
So How Secure iPhone`s Face ID is?
Although there have been instances when people proved that biometrics itself is not any way better than passwords, Apple claims otherwise. They say it has highly sophisticated technology that will take a lot of time to be fooled and security experts on the other hands seem to disagree with them.
Apple Face ID works by true depth camera system that is comprised of flood Illuminator, IR camera, and dot projector that along with other components and proximity sensors work to recognize the face. It can even work in the dark or low light. It is important to note that it is not difficult to create lifelike masks in today`s world so will it be able to recognize the difference?
Although with claims of highly sophisticated technology and in-depth face reading many similar technologies in past failed miserably. Android had similar facial recognition feature on screen lock in 2011 and could have easily beaten with a photo. Even its latest version proved to be unreliable. However, Apple has produced specifically designed facial recognition technology itself as compared to Android that used what was available in the market so we may expect better results. Alibaba came up with similar technology in 2015 that also fooled with a video that included the researcher himself. However, it was blamed in camera failing to analyze face feature in more depth.
Apple iPhone X has been available for almost a year now, perhaps new Apple X series smartphones like Apple XS, iPhone XS Max , Apple iPhone XR have been released recently. Since new face ID phones have been released, there was ample time to improve and adjust Face ID.
According Apple "Face ID" technology is designed to adopt changes in your face and knows when this technology fails and when succeeded. This allows it to learn about you and improve itself over the time. So each time you use the feature it updates itself by matching stored information with captured information to authenticate it.
But has it really improved over time for you?
It comes down to the iPhone Face ID users; we have recently come across few social media threads where users have discussed their experience using this technology. It reveals that most users experience high failure rates in addition to inconsistency on different situations and poses that will work with it. However, some users did said that it`s now able to recognize users with more angles as it was used to be.
Apple may have claimed several times that Face ID is pretty secure technology, I would not fully rely on it . As it matures we may see much better results and less problems. It is no way alternative to passwords or passcode however it does complement other security features very well. Therefore use it as an additional security feature but never forget to use other ways to secure your data as well.