Identity and access management for the cloud
Easy identity and access management delivered for cloud.
Use one sign-in for accessing cloud and on-premises web applications.
It works with several platforms and devices.
The pre-integration with many applications like Salesforce.com, Box, Office 365 and others makes working a lot more convenient.
You can enforce multi-factor authentication using SaaS.
It offers enterprise level scale and SLA.
Easy identity and access management delivered for cloud
There is a comprehensive identity and access management cloud solution to deliver outstanding capabilities required to manage users and groups. You can easily secure access to several on-premises and cloud applications with Microsoft online services using Office 365 and other non-Microsoft SaaS applications. There are three editions offered for Azure Active Directory including Free, Basic, and Premium. Microsoft is considered as one of the leading cloud user and access management solution provider by Kupping Cole Leadership Compass.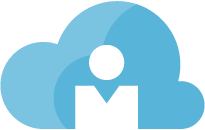 ---
Simple User Access for Cloud Applications
There is one sign-in for simplifying user access to thousands of cloud based applications offered by Windows, Mac, Android, and iOS. Users can use applications with a personalized web-based access panel and mobile apps via their company credentials. You can get functionality beyond SaaS applications with Application Proxy and also choose to publish on-premises web applications. This way you can offer secure remote access.
---
Protection of Applications and Sensitive Data
There is a multi-factor authentication so that you can prevent any unauthorized access to on-premises or cloud applications. This additional authentication lets you protect your business and overcome any potential threats, getting secure monitoring, machine learning based reports, and alerts, by identifying any inconsistent access attempts.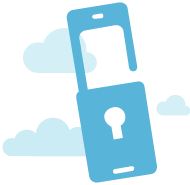 ---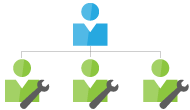 Self-service for Employees
Now, you can easily delete tasks to your employees including resetting of their passwords, creation of user groups, and management of user groups They can also change their own passwords, reset them, and self- service group management via Active Directory Premium.
---
Integration with Active Directory
Azure Active Directory lets you sign into multiple cloud-based applications with one sign-in. This functionality can be extended to active directory and other on-premises directories. You can also synchronize user attributes from other on-premises directories.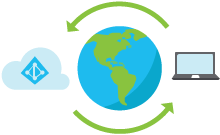 ---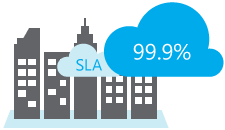 Enterprise Scale and SLA
Get the Active Directory Premium to get the level of scale and reliability used by enterprises. This ensures high service availability in globally distributed datacenters. You will be able to get 99.9% SLA with the service handling billions of authentications on a daily basis having over 200 million active users.
---
A standard-based platform for access management and cloud authentication
The developers get an effective of integrating identity management into applications. There are many industry standards integrated including SAML 2.0, WS-Federation, and OpenID Connect let you sign in on different platforms like PHP, .Net, Java, and Node.js. Developers can take advantage of REST-based Graph API to read and write to the directories using any platform. OAuth 2.0 offers support to help developers develop mobile and web applications that can integrate with Microsoft and third party web APIs. They can also choose to create their own secure web APIs. Developers can also find client based open source liabilities for .Net, Windows Store, iOS and Android with new libraries in the process of development.
---
Deploy your directory to cloud for Office 365 and others
You can use Azure Active Directory for bringing enterprise directory and identity management to cloud. Companies can choose to centrally manage access to Microsoft Online Services like Office 365, Dynamics CRM Online, Azure, and Windows Intune besides other non-Microsoft cloud apps.