Now, easily and quickly create apps for web and mobile clients.
Create more powerful applications for any device or platform, a lot easier than before. All your requirements for scalability, security, performance and compliance are adequately met with a powerful back-end.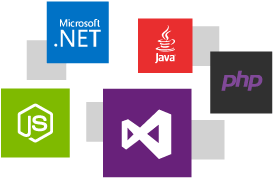 Easy Integration & Deployment
App Service can be easily integrated into any existing language, framework, and tooling. This approach helps accelerate development. You can now build apps rapidly and deploy them in a short span of time. Also, manage apps for APIs, web, and mobile, created either for your employees or customers with one back-end. You can use also build standard-based web apps and APIs using Python, PHP, .NET, Java and Node.js.
---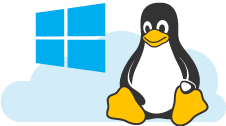 Centrally manage platform and app hosting
Configure App Serve using the Azure portal or command line interview. This lets you easily take care of the app's operational needs. Unification of management and development lets you significantly reduce navigation and overhead. This results in enhanced developers' productivity, allowing them to use cutting-edge capabilities for live-debugging, continuous integration, and using one of the lead Visual Studio IDE. You can use it on both Linux and Windows-based platforms.
---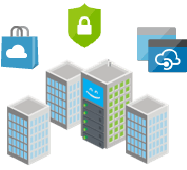 Develop Apps for Business
By using Azure Platform, you are given access to enterprise-grade global data center network, compliance, and security, enabling you to build variety of apps with confidence. There is a treasure trove of pre-built apps, API services, and recipes that you can use to create apps and automate business processes. Get benefitted from different components and services offered by open source developer community, Microsoft, and certified vendors.