Azure Backup is highly reliable and easy to deploy backup as service.
Protect data on-premises and in the cloud with one solution.
Get incremental yet efficient backups.
Guaranteed 99.9% availability.
Get data encryption for security at rest and in transit.
Targeted yet reliable offsite backup.
Backup store geo-replicated to overcome any disaster.
Azure Backup
Azure Backup provides you with a simple yet cost efficient backup as a service solution. There are many tried and trust tools for on-premises yet rich and powerful tools. Get full protection for your customers' data regardless of its location; in remote and branch offices, in the enterprise data center, or in public cloud. Azure backup is sensitive to every kind of requirement and scenario. It also provides you access to an easy to operate portal via Azure Site Recovery, offering cost efficient yet minimal maintenance for offsite backups and operational recovery. You also get unified applications availability and data protection.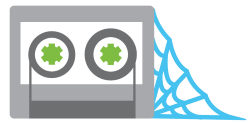 A reliable cloud-based backup solution to tape
There are many regulatory requirements because of which organizations may need to have their data stored for years. This growth in data becomes exponential over time. Tape based data backup solutions have been traditionally used for long term. This new backup offers a very good alternate to tape based solutions yet allowing companies to save costs, reduce recovery times, and retain it for up to 99 years.
---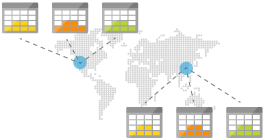 Relying upon secure and reliable backup
When you use Azure, your data is secure at rest and in transit. There are two Azure datacenters that geo- replicate your storage with 6 copies. With a 99.9% service availability gives you one less thing to worry about.
---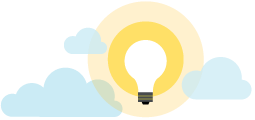 Greater efficiency and flexibility for online backup
Azure backup is efficient on disk as well as the network. After completion of initial seeding, only incremental changes are sent on a predetermined frequency. There are many built-in features with compression, longer retention, encryption, and bandwidth throttling to help increase IT efficiency.