Cloud Computing Trends for 2018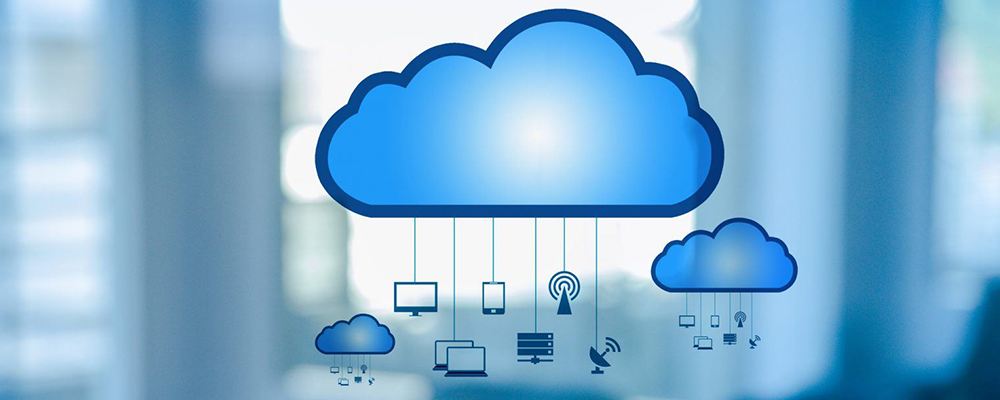 Businesses are no longer looking at cloud merely as a tool but now the focus is on findings the right way to use it to achieve business goals more effectively. Over the last few years, cloud computing has made significant changes to the business operations. It has evolved from personal cloud storage to the entire organization moving its whole data and services to it. In addition to that Big data has provided a way to store and use an immense amount of data that helps businesses in strategic decision making.
Despite of so many benefits that cloud can offer to businesses, many organizations are still hesitant to transfer their critical data to the cloud that is mainly because of security concerns. However, despite these concerns, the cloud services and solutions adoption has seen significant growth over time. According to Gulf news, at least 70% of startups deploy cloud services in Dubai while this trend is expected to grow even further in future.
Here are few facts about the adoption of cloud by businesses.
According to SilliconANGLE enterprise, Cloud spending will grow at the rate of 16% between 2016 to 2026.

According to IDC research during 2018, at least half of IT-related spending will be cloud based where it will include 60% of all IT infrastructure, 60% to 70% of all software services investments.

Deloitte predicts that the market related to cloud services and solution will reach $547billion by the end of 2018.
Here are the emerging cloud computing trends for 2018.
Growth in Cloud Services (SaaS, PaaS, IaaS).
As discussed earlier, the demand for different cloud services and solutions is on the rise. With this trend, it`s obvious that cloud adoption will grow during 2018.
Software as Service (SaaS) where centrally hosted subscription-based licensed service is offered is expected to grow 18% by 2020. The Google apps, Salesforce, and CitrixGotomeeting will hold the most of market share of SaaS market.

KPMG predicts that Platform as a Service (Pass) will grow at fastest pace during 2018 to 2020. Enterprises will be using be using Pass solutions to develop, launch and manage apps in the much simpler way then building their own infrastructure.

According to Statista IaaS (Infrastructure as a service) market will reach $17.5 billion globally during 2018. Enterprises will be using virtualized computing resources over the Internet excessively. Within this market, Amazon Web Services will have the biggest share in the market with competitors like Microsoft Azure and Google Compute Engine
Overall during next 12 months, we will see the adoption of enterprise cloud solution and services grow, consumer cloud services to skyrocket, while the exponential increase in cloud-based file sharing services.
The Popularity of Hybrid Cloud Solutions.
From last one year, enterprise adoption for hybrid cloud computing solution is growing. It`s not without reason, the benefits offered by hybrid cloud computing are attracting businesses to deploy this model of cloud computing. These benefits include relatively better for network security, control of data flow and decreased costs.
Cloud to Cloud Connectivity. Many businesses don't want to be tied to a single cloud provider, that`s why many cloud solution providers are facilitating connecting multiple solutions through APIs on their Platforms.
Cloud to On-Premise Connectivity. Most of the enterprise will prefer to keep their on-premise solutions while also opting to connect with a cloud-based solution with heavy customization so it can best fit with their specific business needs.
Cloud Storage and its Multi-Faceted Usages.
Over last year, we have seen cloud storage is getting cheaper. The service providers in an attempt to gain market share offering their services at reduced rates. During 2018 we will see that cloud storage use will grow due to increase in data volumes. We may even expect that Google and Amazon offering cloud storage for free to crowdsource data for analytics and artificial intelligence platform. In addition to that, we will see this price war between biggest cloud storage service providers continue offering enterprise to get best deals with reduced prices.
Cloud Security will remain the biggest Concern.
During last 12 months, we have seen growth in security breaches and Ransomware infections. Many experts are predicted in near future similar types of security breaches may affect cloud services globally. It is one of the reason organizations hesitate to use cloud services. The security issue will continue to be the main cause of concern for organizations of all types and sizes during 2018 including Cloud services. According to Gartner, worldwide information security related spending will reach $93 billion as compared $86.4 billion in 2017. As security of data while hosted in the cloud is collective responsibility, organizations will be taking different measure to ensure that they can make use of cloud services without any security breaches.
Internet of Things (IoT) and the Cloud.
The era of connectivity is upon us. Most of the Internet of things (IoT) devices heavily rely on cloud services to work together. This connectivity like for household appliance, cars, and electronics will have to cloud backend for communication and storage of data. As more connected devices are being used we will see growth in the use of cloud-related services and solutions. We can expect this trend to start in next 12 to 24 months.
Serverless Cloud Computing Growth in Usage and Use Cases.
The growth of usage in serverless cloud computing that allows developers to build, run, and host applications and services without the need to manage servers will be on the rise. As a result of it, cloud usage and the ways cloud can be deployed will grow. In addition to that not having need to own any infrastructure serverless computing offers reduced overhead costs where it can also improve organization`s efficiency by connecting to extended cloud services.
Edge Computing on the Rise.
From last 12 months, we are seeing that adoption of edge computing model is also on the rise. With several benefits that it has on offer, this trend will continue to grow further. It is because of increased use of Internet-connected devices that will be processing real-time data processing at the edge of the network to make optimized use of cloud computing. With the increased use of Big Data, IoT and data analytics capabilities Edge computing will help reduce the communications bandwidth that is required between sensors and central data centers.
Are you looking for reliable Cloud Solutions in Dubai? Contact Whitehats for free advice on how Cloud computing can help your business.