Google
Google Apps offer reliable, secure online applications in the cloud. Whitehats is Authorized reseller of Google Apps™ suite of communication and collaboration tools & offer end to end Google Apps services. When you buy Google Apps from us you will be assured to prompt phone and email support from experienced Google Apps Professionals. Whitehats is specialized in Migrations of existing infrastructure to Google Apps specially in Middle East .AE domains.
Here are some of the reasons to get Apps Services from us.
Free first level phone and email support
Experienced support staff
We are Authorized Google Apps Reseller
Discounted pricing when doing renewals and transfers
Whitehats experts are some of the most active members of Google Apps forum advising Google Apps professionals worldwide. We have experience of giving Google Apps services to a lot of customers in Middle and East and outside this region
Why Google Apps?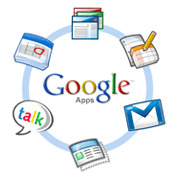 Google Apps offer Reliable, secure online applications. Give your employees power to collaborate & communicate using enterprise class applications without hassles of managing them. Google Apps is the Best Personal Productivity tools you can give to your employees.
Google Apps gives you savings, security and innovation. You will get 30GB inbox, video chat, anti-virus/spam protection, disaster recovery, and a 99.9% uptime SLA.
Google Apps brings simple, powerful communication and collaboration tools to organizations. With Google Apps, users can use applications such as Gmail™ webmail service, Google Talk™ instant messaging service, Google Calendar™ calendaring service, Google Docs™ program, Google Sites™ web application, and Google Video™ for business on their own domain to work together more effectively. Best of all, it's all hosted by Google, so there's no hardware or software to download, install or maintain.
Google Apps Communication Tools
Gmail for Business:
30GB Email Storage for each user
Sync with Outlook (POP, IMAP, SMTP)
Sync with BlackBerry (access by Mobile Phone)
Search and find emails instantly
Get less spam (Spam Control & Antivirus)
Mail Forwarding & Aggregation
Google Calendar: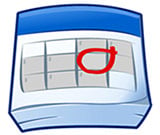 Easily schedule appointments
Integrate with your email system (Sync with Microsoft Outlook)
Add and Share multiple project calendars
Access with your mobile device
Publish calendars Online
SMS Alerts
Google Talk (VoIP):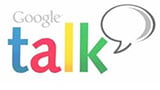 Free Voice over IP
Audio, Video and Chat
Record & Send voicemail
File transfer
Google Apps Collaboration Tools
Google Docs: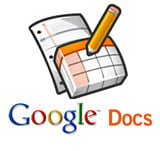 Online documents with real-time collaboration
Document, Spreadsheet, Presentation & Forms
Anytime, anywhere access to your work
Works across operating systems
Easily upload and share files
Share with simultaneous edit in real-time
Import and exposrt from / to multiple formats
Create PDFs
Google Sites: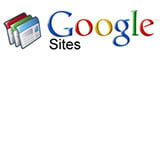 Create dynamic web pages as easily as writing a document (No HTML knowledge required)
Organize information in a central place for your Intranet / Extranet/ Project portal
Powerful built-in search and change management
Anytime, anywhere access – Works across operating systems
System and site-level security controls
Google Video:

Google-hosted video solution – video channel for your business
Secure sharing inside and outside domain
Anytime, anywhere access across operating systems
Google Groups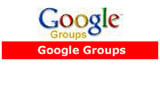 Use as mailing lists or to share calendars, docs, sites, and videos easily with co-workers
Customizable subscription settings
Powerful Search
Share with a group instead of individuals