5 Ways Cloud Computing can make your Small Business Grow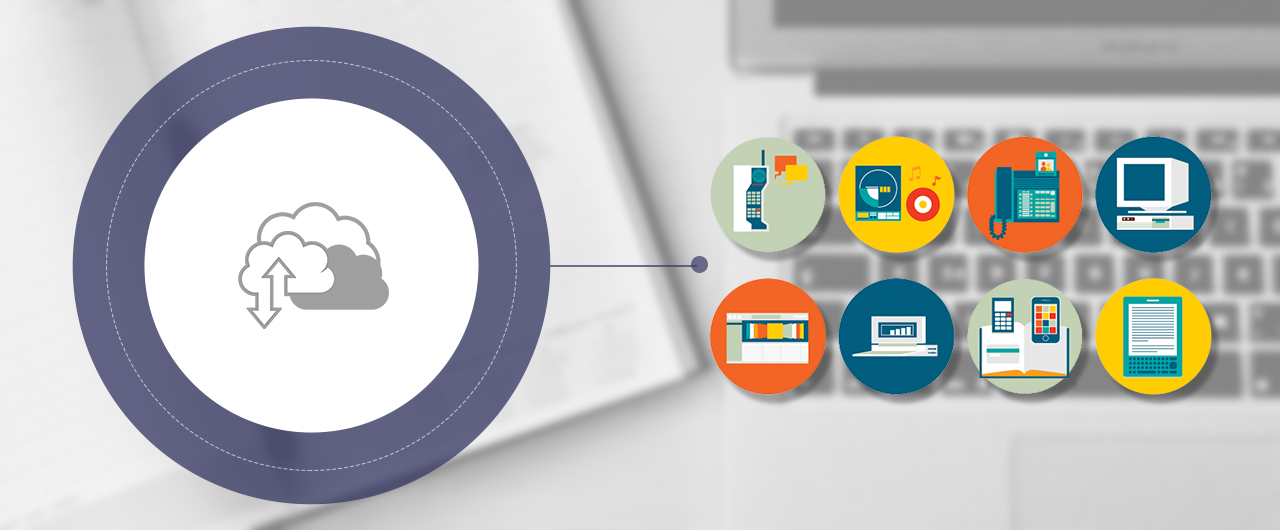 There has been lot of talks and discussion among technology circles about benefits of cloud computing for businesses. Many businesses are now exploring the ways to use cloud services to improve their productivity. Small businesses that have limited resources are slower to adopt this trend. However, since cloud services are becoming more and more affordable most of the small businesses are expected to adopt the cloud computing in near future.
What is Cloud Computing?
Cloud computing is Internet-based delivery of computer services, shared resources, storage databases, networking and data analytics capabilities and much more. By using cloud, you access computing services from a centralized location on internet that makes it available from anywhere anytime, from any devices.
"If someone asks me what cloud computing is, I try not to get bogged down with definitions. I tell them that, simply put, cloud computing is a better way to run your business."

Marc Benioff, Founder, CEO, and Chairman of Salesforce
Popularity of cloud computing is mainly due to its flexibility and enormous benefits that it offers to small businesses.
These benefits includes
Cloud Computing Saves you money. Small businesses are often short of the budget due to a limited resource. Cloud computing can help them reduce their costs significantly. This cost reduction is mainly due to

No longer need to buy software.

You can save money on system hardware.

No need to spend money on installing and managing IT infrastructure.

Consolidate separate applications into one cloud service.

Reduced overhead costs.

Storing and Accessing data is a lot easier.

Highly Scalable to your business needs.

Automatic application updates.
According to emergent research, 78% of small businesses will fully adopt the cloud computing by 2020. That means cloud computing in small businesses is set to grow exponentially over the next few years.
Ways to Use Cloud Computing for Small Business Growth.
There are many cloud computing services that can enhance your productivity and help your business grow. However, with small business perspective that has limited resources, cloud service can be used in following ways.
No business is immune from natural disasters, computer viruses, and human errors. Therefore, keeping your mission critical data backed up all the time is essential to ensure the protection of data. As a small business owner, you may be well aware of how critical it can be for the continuity of your business. Cloud data backup service not only simplifies the process of data backup but also keep it updated automatically letting you fully focus on your core business.
As cloud computing offers sharing of computing resources from anywhere anytime, small business owners can get benefit from it by creating full functioning mobile office. That means it does not really matter if you are not present in your office, you can still work from anywhere.
Collaboration and Productivity.
With the centralized platform, cloud computing services offer effortless sharing of information and work-related documents. Whether, you need to share files with in-house team or need to provide secure access to remote team. You will just need to back up your data and share the file links with them. it will eliminate the need of sending heavy files to your employees.
File Storage and Sharing.
Many small businesses use the combination of cloud backup solution and local data backup to ensure reliable data recovery in case disaster. That requires significant amount hard disk space on your local hard drive. In addition to that many small businesses often use heavy images, videos, audios and other heavy graphics material that may need a lot of disk space. That means you will need addition hard drives that may be costly. With cloud services, you shift your all heavy files to the cloud from the local system. This will free up your local storage for the files that you use every day.
With cloud, you never need to worry about your future growing needs of computing as you may initially start small according to your business needs and increase your usage over time without much increase in upfront costs. In many cases, you only pay for what you use, and there is no additional cost involved. Cloud solutions are self-managed that means you can eliminate or at least reduce the need for in-house staff.
By using cloud solutions, you can think of competing with larger companies as you will utilize similar productivity tools for your business as they are.
Ready for the getting cloud solutions in Dubai? I suggest you to start small and see how it can benefit your small business by using previously discussed ways. Over time you can increase your usage of cloud services.